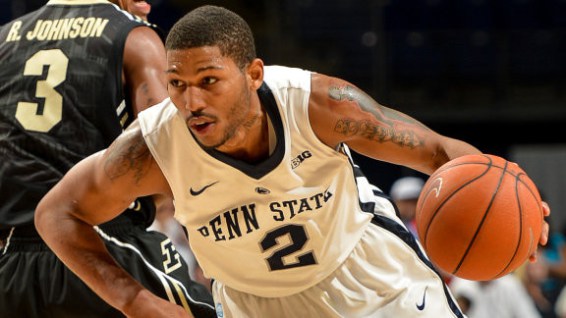 The Black Cager:
D Jay Newbill is, in many ways, a throwback. His demeanor and his game reflect the influence of Philadelphia's great basketball tradition. He is part of a distinct Philadelphia lineage. D Jay is a "Hardnett" kid.

In Philadelphia, that immediately identifies a basketball player as patient, smart, skilled and well schooled in the fundamental aspects of basketball. Hardnett kids also exhibit positive social skills.  Hardnett kids went to class and put forth an honest effort with the books.  But it was the way they played the game of basketball that drew most to Hardnett kids.

The late John Hardnett, one of Coach Chaney's disciples ran basketball workouts and fielded teams in the historic Sonny Hill Summer League program. John Hardnett kids play a distinctly cerebral brand of basketball.  Hardnett died suddenly in May 2010.

Newbill was one of the last of many great high school and college players developed by Hardnett. Doug Overton, Aaron McKie, Alvin Williams, Marc Jackson, Jamal Nichols, Mark Tyndale, Mardy Collins, Scott Rodgers, Dionte Christmas, Samme Givens, Ellis Gindraw and many other Philly ballers were schooled by Hardnett.

John Hardnett

Penn State hired a Philly guy to coach the Men's Basketball team and the first thing he did was sign a Hardnett kid. That was a sound decision, by all accounts a very good move.

Since Chambers and Newbill have joined forces, the Penn State basketball program has improved and PSU has a bona fide star in the best basketball conference in the nation.

But, most importantly, D Jay Newbill has finally found a "home."  He has embraced Penn State and feels a special connection with the student body and the Penn State community.
via North Philly's Devonte "D Jay" Newbill: Nittany Lion for Life « The Black Cager.