Philadelphia Inquirer: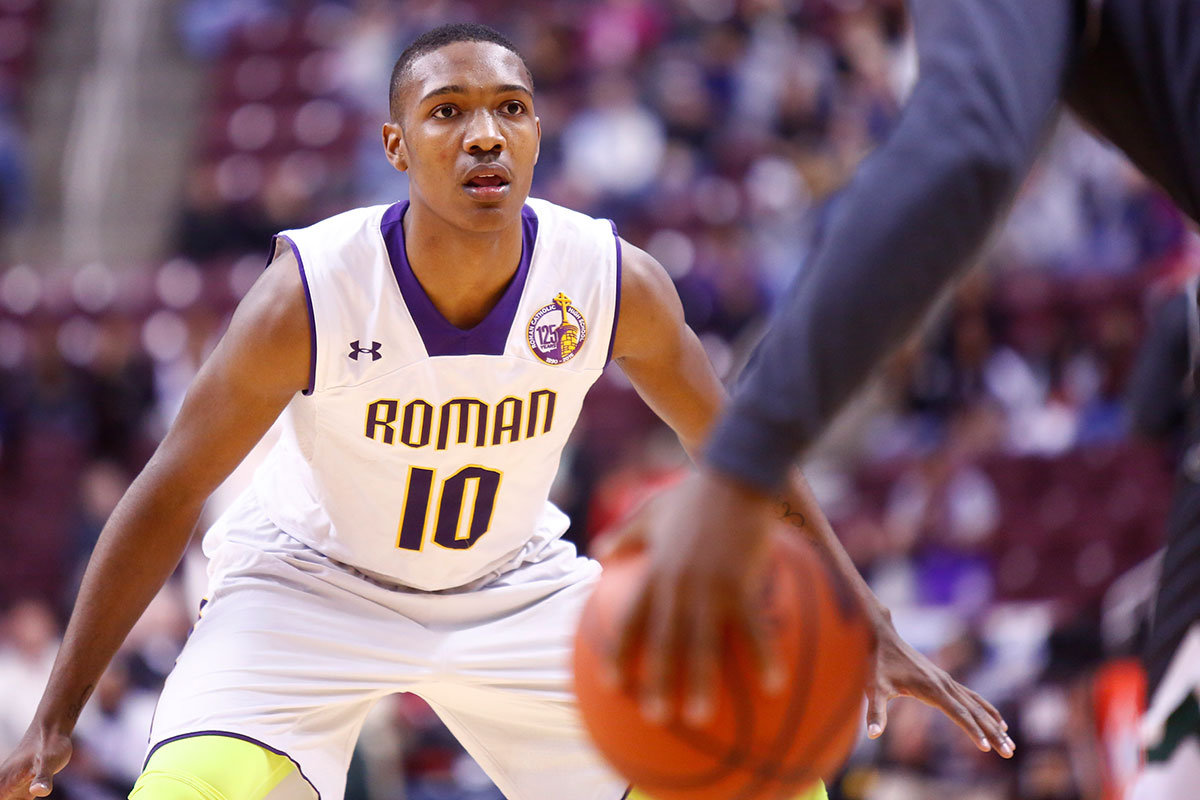 PLAYER OF THE YEAR
Tony Carr, guard, Roman Catholic
Penn State coach Pat Chambers smartly focused on landing the senior floor general and made regular trips from State College to Broad and Vine.

Carr is a terrific ball handler and penetrator, an excellent distributor in transition and halfcourt sets, and a clutch performer in pressure situations.

The 6-foot-4 dynamo averaged 14.7 points, 6.1 rebounds, 5.5 assists, and 2.1 steals while leading the Cahillites to a 27-4 mark and their second straight PIAA Class 4A state title….
Source: Roman's Carr tops All-Southeastern Pa. boys' team
Philadelphia Daily News:
ON THE grandest stages in the area, Lamar Stevens was flat-out dominant for Roman Catholic this season.

The 6-7 senior forward and Penn State signee possesses a combination of speed, athleticism and power that helped the Cahillites repeat a threepeat, again claiming PIAA Class AAAA gold along with the AAAA city title and the coveted Catholic League championship.

In those three contests, Stevens, who transferred in this season from the Haverford School, averaged 20 points, 9.6 rebounds and shot 55 percent (22-for-40) from the field.

That's part of why Stevens, in conjunction with the Daily News All-City team, is our Player of the Year….
Source: Roman's Lamar Stevens is Daily News Player of the Year
The @PhillyDailyNews 2nd Team All-City features @N_bostick4, giving 3 future Nittany Lions all-city honors. #PSUMBB pic.twitter.com/wU9Ud2F8NU

— Penn State Hoops (@PennStateMBB) March 29, 2016