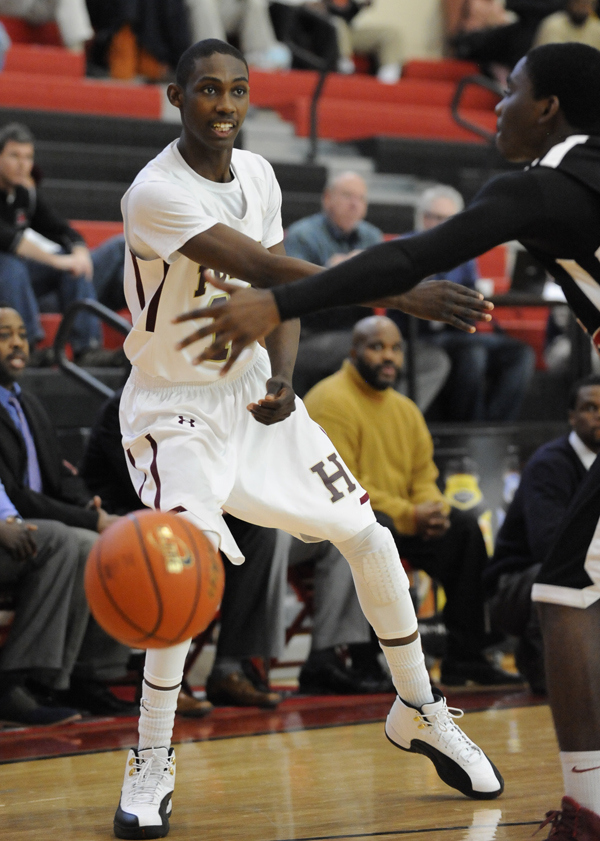 Black Shoe Diaries:
Enter the staff's current #1 target, Levan Alston Jr., who also goes by "Shawn" and/or "Shizz".

The son of former Temple baller Levan Alston, Shizz has been a priority for Penn State since the beginning of his recruitment. In fact, the Lions were the first to offer the Philadelphia native a scholarship over 16 months ago. While schools like Notre Dame, Georgetown, Marquette, Purdue and Cincinnati have thrown offers his way, the 6'4″ scoring guard has narrowed his list down to just three contenders – Penn State, Temple and VCU.

For a while now, many have considered Alston a heavy Temple lean as evidenced by all eight of his 247Sports Crystal Ball predictions. Not only is he a legacy recruit, but Temple is also in his North Philly backyard. The scales continued to tip in the Owls favor when Alston's close friend and AAU teammate Trey Lowe committed to the AAC program in August. But despite all of the signs pointing to Broad Street, Shizz didnt commit to Fran Dunphy on his official visit two weeks ago.

That has left the door open for Pat Chambers and his staff to seal the deal with the 4-star prospect. Alston is scheduled to take his official visit to Penn State over homecoming weekend. It will be his last visit before he announces his decision at an 8:00am press conference on September 30th at The Haverford School.

Penn State will also host Josh Reaves and Davis Zemgulis for their own officials that weekend in an obvious ploy to turn up the heat on Alston. Freshman guard Shep Garner was Alston's AAU teammate with Team Final and is expected to be his host on the visit, as well. Clearly the stage is set for Penn State to throw whatever they can at Shizz to lure him to Happy Valley.
via Penn State Basketball Recruiting: Lions Await Levan Alstons Decision – Black Shoe Diaries.