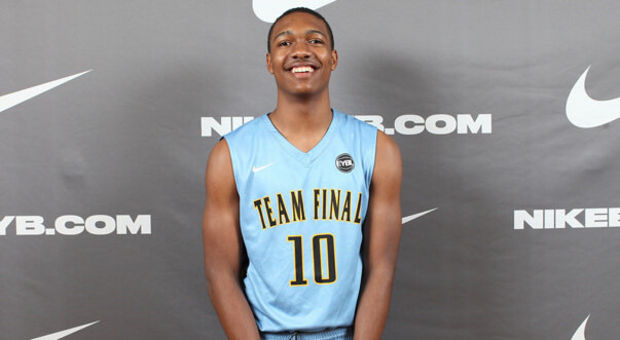 Dave Jones:
Is it actually possible that Penn State basketball is recruiting Philadelphia better than any college program actually in Philadelphia? Who'd have ever believed that?
But, as of today, it's becoming true.
On Friday afternoon, I began hearing some chatter that the folks at Temple believed primo top-50 Class of 2016 big 6-4 point guard Tony Carr was headed to Penn State to join former Roman Catholic teammates Nazeer Bostick and Shep Garner. If the Temple people were right, that left only Maryland as a serious player among finalists that included Southern Methodist (in NCAA hot water) and Providence.
But then, Villanova, perhaps convinced that 5-star signee Jalen Brunson will be a one-and-done prospect off to the NBA after this year, began coming at Carr pretty hard. Could PSU head coach Patrick Chambers and his former Nova-mob posse Keith Urgo and Dwayne Anderson, actually pry a verbal commitment out of one of the best rising-senior point guards in the country, let alone Philadelphia?
The answer arrived this afternoon at Roman when Carr announced his intention to play at Penn State. Danny Earl was the most heralded point guard recruit ever to sign for the Nittany Lions (in 1993). If Carr follows through and signs, he will replace Earl in that category. That's how big this is….
Source: Tony Carr verbal commitment sets up Penn State with core of raw talent unlike it's ever had | PennLive.com