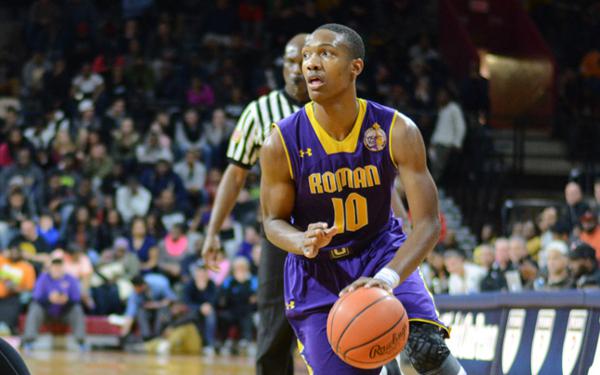 City of Basketball Love:
First Team

*Tony Carr (Sr./Roman Catholic)
The 2016 CoBL High School Player of the Year, Carr capped a terrific three-year run at Roman with his second consecutive Catholic League, District 12 and PIAA Class AAAA state title, going out with one of the more impressive legacies at a school known for its hoops tradition.

A 6-foot-4 point guard, Carr averaged 14.8 ppg, 6.0 rpg and 5.5 apg for the Cahillites, who went 79-11 over the last three seasons with him at the helm. A true "big game" point guard, Carr certainly seemed to step up when the stage called for it, playing some of his best ball on the courts at the Palestra, Hagan Arena and Hershey's GIANT Center.

This fall, along with two of his Roman teammates, he'll be headed up to Penn State to play for Pat Chambers, where he'll be counted on to help build up a Nittany Lions program that's never been considered a hoops powerhouse but has its eye on getting there….

Lamar Stevens (Sr./Roman Catholic)
Since transferring from the Haverford School to spend his senior season with best friend Carr and the state-champion Cahillites, the Penn State commit took the Catholic League by storm in his lone season at Roman. Averaging 15 ppg this year, the 6-7 Stevens showed off outstanding highlight-reel athleticism in helping his team defend its title, sealing the win with several major throw-downs in the fourth quarter. A powerful, athletic wing, Stevens looks like he's ready for the rigors of the Big Ten….

Fifth Team

Nazeer Bostick (Sr./Roman Catholic)
"The Horse" helped Roman to back-to-back state titles, averaging 11.6 ppg for the season but 13.5 ppg during the playoffs. Penn State-bound 6-4 wing is a tenacious rebounder and defender….